A UNIQUE HOUSING SCHEME FOR PEOPLE WITH DEMENTIA
---
Grand Union Housing Group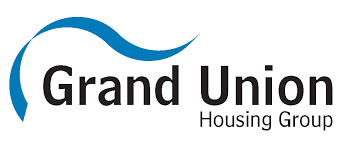 OVERVIEW
---
Flowers House in Bletchley is a pioneering scheme between Grand Union Housing Group (GUHG) and Milton Keynes Council for local people living with dementia.
The scheme, which is situated next to the historic Bletchley Park, was opened in October 2012 providing a unique home to 34 people and offering secure round the clock care.
Aileen Evans, Chief Executive of Grand Union Housing Group, said: "Flowers House is a wonderful example of partnership working, not only between GUHG and Milton Keynes Council in completing this scheme, but with the team of staff working with the residents and their families and carers to provide care and support.
"Residents at Flowers House are treated with dignity and respect in comfortable, non-institutionalised surroundings to allow them to live their lives as independently as possible."
Nigel Long, Milton Keynes Council's Cabinet Member for Adult Care and Housing added: "It's estimated that by 2026 around 4,000 people in this area will be living with dementia and in need of care and support. It's a huge challenge to make provision for long-term care for the older people of Milton Keynes, but Flowers House is a great example of how this can be achieved."
Councillor David Hopkins, Mayor of Milton Keynes, said: "This scheme isn't just unique to Milton Keynes, it's unique to the country. It offers care, companionship and community to the residents. We can only hope that there will be more initiatives like this in years to come."
Flowers House is named after Tommy Flowers, whose work led to the building of the famous code-breaking Colossus machine, a fundamental part of the top secret work carried out at Bletchley Park during World War II.
RESULTS
---
Since his wife died in 2009, Sidney Kendall had lived alone in his bungalow in Bletchley, becoming increasingly unable to look after himself and more and more reliant on his family.
His son, Mark, says: "Over a period of about two years, Dad's memory got steadily worse. We'd have to visit or call him to remind him to take his tablets or to guide him around the house. Television programmes would confuse him. If he was watching a cooking programme he thought the people he was watching were in his own kitchen and he'd get very upset."
Mark and his wife Lavinia visited Sid regularly and phoned him every day. Sid also attended a day centre at a local care home three times a week and had carers four times a day (less on the days he was at day care) but despite all this, it was still not enough to secure Sid's wellbeing. After liaising with Sid's social worker, Mark was delighted that in April 2016, a place was secured for him in Flowers House, GUHG's specialist dementia scheme in Bletchley.
Lavinia continues: "We knew we had to be careful with Sid's move to Flowers House. We didn't want the upheaval of moving to disorientate him any more than he already was. We took him to day care and, while he was there, Mark and I moved all his furniture and arranged it as near as we could to how it was in his bungalow, making sure he had lots of personal memories around him. From that day he has never missed or mentioned his bungalow."
Mark says: "We know Dad is content and he's cared for. Everyone is so friendly and we get on with them all, which makes a big difference. We have heard visitors say that of the places they have seen, they have never experienced anything like this place before. You just can't get any better than here."
"The new Magic Table (Tovertafel) is brilliant with the residents. The different activities, such as bursting bubbles and sweeping leaves, are displayed through light animations projected onto a table, reacting to hand and arm movements. It really is stimulating for them; we've seen Dad sit there engrossed for up to two hours."
Lavinia adds: "Sid is happy here and we enjoy spending lots of quality time with him. He is no longer depressed or emotional. Flowers House provides lots of activities and most importantly lots of company for him. I help with activities and volunteer whenever I can. We get involved in different things that take place.
"We cannot recommend Flowers House highly enough; it's a fantastic place for Dad to live. The staff go above and beyond, nothing is too much trouble for them. We know we can visit any time and have never had cause to wonder how Dad is when we are not here."