OFFERING SAFETY AND WARMTH TO THE HOMELESS
---
Havebury Housing Partnership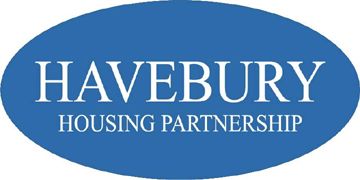 OVERVIEW
---
The Havebury Housing Partnership has always been proud to be a key part of the service provision to homeless people in West Suffolk.
Whilst building new homes is an essential part of our remit, the basic provision of shelter is just as important. Such is the commitment of our Board that we chose to invest additional resources to ensure our service can continue. We offer beds, a range of supported accommodation and more recently, a rough sleeper service.
Tayfen House provides 19 hostel beds and 6 dormitory beds. We also have 35 spaces in the Bury St Edmunds community available to single individuals aged between 18 and 65 who are either homeless or at risk of being homeless.
We provide support to our residents to move towards independent living in all aspects of their life. The hostel beds and spaces in the community are accessed through a referral system co-ordinated by Suffolk County Council; however, the dormitory beds are direct access with homeless individuals being able to directly refer themselves as well as agencies being able to refer on someone's behalf. These dormitory beds provide a stable space for up to 21 days to an individual so they can access local support and find more settled accommodation.
Sadly, homelessness in our area has been steadily increasing for the last few years due to a multitude of factors and pressures, and this has become ever more visible with rough sleepers now regularly seen in the area. The official count of rough sleepers in West Suffolk in November 2017 reached an all-time high of 29 and working at Tayfen House makes us aware of the harsh reality that we are all just a few spells of bad luck or decisions away from being homeless ourselves.
In November 2017, Havebury were approached by West Suffolk Councils to assist with setting up a Night Shelter for the homeless to respond to these numbers and offer a safe and warm place to sleep. Following recruitment of four Night Shelter staff and a lot of hard work from all departments within Havebury we opened the doors to Northgate Lodge Night Shelter on the 20th December. The Shelter could accommodate up to 16 guests, with room for a dog as well should anyone have presented with a canine friend.
After a plea to Havebury staff and the local community we received a tremendous amount of donations of bedding and food and this enabled us to provide the Shelter guests with a hot drink and food on arrival and breakfast in the morning. We also worked in partnership with local charity the Bury Drop In Service who assisted in providing donated food from local shops.
RESULTS
---
The Shelter was open until the end of March 2018 and within this time 52 individuals were referred through and 543 nights of shelter were provided to those who otherwise would have been rough sleeping. 15 of these guests were successful in being accommodated in local supported housing placements including Tayfen House.
"Thomas came to Tayfen House as he had been asked to leave another supported accommodation provider due to issues surrounding his drug abuse, he was also struggling with his mental health. After spending some time in the main hostel Thomas engaged well with his support worker and was able to also work successfully with the local substance misuse service. Thomas' Support Worker also referred him through to the NHS Outreach service to assist him in getting set up in the area which was new to him and accessing mental health support services.
After 6 weeks Thomas had made such progress that he was offered the opportunity to live in an outlying property of Tayfen services which enables residents to have further opportunity to develop independent living skills. After moving he experienced a dip in his mental health following the adjustment but with the help of his support worker and community mental health team he was able to ask for help when needed and his mental health improved.
After a few settled months the next step for Thomas was to identify settled accommodation and with his Support Worker's guidance he made an application to go on the local social housing register and started to bid. He was lucky enough to come up on a shortlist for a brand new flat and moved in within a month of being offered it. He continues to receive the support of the Community Mental Health team however due to his great progress at Tayfen, Thomas is confident in being able to maintain his own tenancy and no longer requires support."

Figures for the year 2017/18 for Tayfen House services:
Tayfen House has housed 75 individuals
95 individuals have used the dorm in this year
24 residents moved on positively to social housing, private rental, or other supported accommodation