BRIDGING THE GAP WITH YOUNG PEOPLE
---
North Devon Homes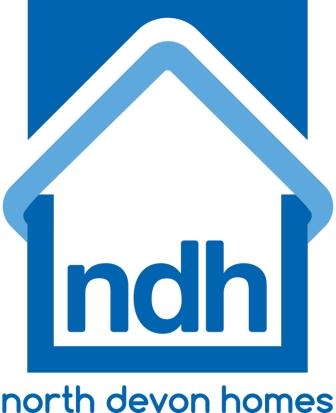 OVERVIEW
---
The NDH youth service offer was developed in 2009 and has continued to expand within significantly deprived areas of Barnstaple and Ilfracombe, communities recognised as top quartile indices of deprivation nationally. Our consistency of service delivery is a key contributory factor to the depth of the project's impact, which cannot be achieved through short-term initiatives. This makes this project unique and one of its kind in the UK.
'Bridging the Gap' is co-designed by young people and responds to the very real needs they have identified. Needs that if left unfilled will impact on their adult lives, life choices and life expectancy. It also recognises support is not just about health statistics and/or educational attainment but it is about acknowledging gaps in equality around life enriching experiences, nurturing and the vital development of social intelligence.
We run two youth clubs in Forches, Barnstaple and Slade Valley, Ilfracombe for 6-20 year-olds, which are run by Youth Management Teams, and provide a safe environment for important out of school activities, giving young people of different ages and backgrounds opportunities to make new friendships and build on existing ones. There are currently 200 young people engaged with the project.
School holidays are packed with activities for young people who do not normally have the chance to partake in things such as camping, adventure weekends, beach trips, swimming, and musical activities.
We provide many services for our young people to use, for example; homework clubs, health advice and courses, job application and CV writing, fitness clubs, mediation and one to one support with problems.
RESULTS
---
Young people are central to the project, which helps build confidence, increases aspirations, develops peer mentors and positive role models within a space where they can develop new skills and try out new things. All of this takes place in an environment where they are seen and judged differently from the school or home, where their talents and differences are appreciated and where they can have fun.
Activities are designed to encourage young people to be active in society, take the initiative, demonstrate leadership and make a positive contribution to their local communities through real roles of responsibility as part of Youth Management Teams and Senior Member Roles within the project, including assisting in managing and taking ownership of the community buildings they use.
Parents (who are not 'troubled families' and/or in acute crisis) have told us about the total lack of services to support them with family and parenting issues, mediation and "someone to talk to who understands". The project seeks to develop links with parents and partner agencies.
Activities seek to overcome the identified disconnect adults and young people have in these communities; adults and parents show very little interest in what young people can do and achieve, focusing only on the negative. The project helps to redress this disconnect and change perceptions.
Here's what other people have said about Bridging the Gap:
"NDH's innovative approach to delivering youth work is shaped by community development practices. Central to this approach is viewing young people not as problems to be contained but as community assets, as a source of social capital that can strengthen the community."
Dr. Susan Cooper Plymouth Marjon University, Independent Evaluation 'Bridging the Gap' 2017)