STEP UP STEP DOWN
---
Rochdale Boroughwide Housing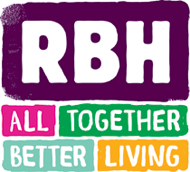 OVERVIEW
---
In September 2016, RBH commenced a pilot project to provide a "step up step down" service to help reduce hospital bed blocking due to housing need.
The project came out of the Healthy Rochdale Homes Partnership led by Rochdale Housing Initiative, working with Pennine Acute NHS Trust (now part of the Northern Care Alliance NHS Group) and Rochdale Council's Adult Social Care. Following the success of the pilot project, RBH and partners are working to grow the service and make it an integral part of the RBH Independent Living offer.
The service is used by older people who are having to remain in hospital because their home is unsafe for them to return to. This may be because of the poor condition of their home which may be detrimental to their health, or they need an aid or an adaptation to be installed.
Through the use of an independent living home which has been furnished and ready for use immediately, the person is able to be discharged from hospital and live comfortably in RBH Independent Living, until their own home has been made ready for them or a new home found.
RESULTS
---
Mr and Mrs Leeworthy were offered "step up step down" accommodation at Norman Weall Court in Middleton after Mrs Leeworthy was unable to return home from hospital following major surgery on her leg. Following an assessment, the Leeworthys' end terrace home in Rochdale was found not to be suitable for the required adaptations.
The "step up step down" accommodation allowed Mrs Leeworthy to move out of hospital into fully furnished and suitable accommodation with her husband while they looked for a permanent home.
"Norman Weall Court was fully furnished and we received great support from the scheme manager Margarate, who did loads to help out." said Mr Leeworthy.
While at Norman Weall Court, Mr and Mrs Leeworthy worked with the RBH team to secure a permanent home, and they were offered an apartment at RBH's extra care scheme, Hare Hill in Littleborough.
"Hare Hill is a cracking scheme", said Mr Leeworthy. "We really appreciate having the care on site, it makes a huge difference."
What they are saying about step up step down…
"This 'proof of concept' pilot demonstrates genuine system leadership. The success of our approach and the relationships and trust we have built offers the potential to deliver much more"
Darryl Lawrence
Rochdale Housing Initiative
"Working with partners including health has enabled RBH to develop a housing offer which can make a huge difference to people whose lives have been completely disrupted by illness. We have found that many of the people referred by hospital discharge teams would not have known to approach RBH for housing and were not previously aware of Independent Living as a housing option - this has therefore been a great outcome all round as many have moved into a permanent home with RBH.The partnership has continued to meet and work through issues as they arise and we have since delivered other pilot projects together."
Anna Charlton
RBH Head of Business Development Health and Wellbeing
"The partnership approach to service redesign has contributed to our achievements in hospital admission avoidance and reduced lengths of hospital stay. Equally significantly has been the cultural shift in mind set, thinking and behaviours of our front-line teams who now 'think health and think housing' as a cultural norm."
Deborah Lyon
(Head of Service Transformation – Community and Social Care, Bury and Rochdale Care organisation, Northern Care Alliance NHS Group)